Christi Belcourt is a Métis visual artist and author living and working in Canada.
She is best known for her acrylic paintings which depict floral patterns inspired by Métis and First Nations historical beadwork art.
Her artwork inspired designer Valentino to create fashion based on her patterns.
We are very proud to have her signed reproductions available for sale in our store
or you can visit her web site
www.christibelcourt.com
Messengers of Renewal
Limited Edition print on Archival paper
Large size: image size 16" x 21" SOLD OUT
Small size: image size: 11" x 15.5"
Nicely framed 472.00
unframed 225.00
What the Sturgeon Told Me
Special limited edition print on Archival paper
Image size: 32" x 16"
Nicely framed $788.00
Unframed $350.00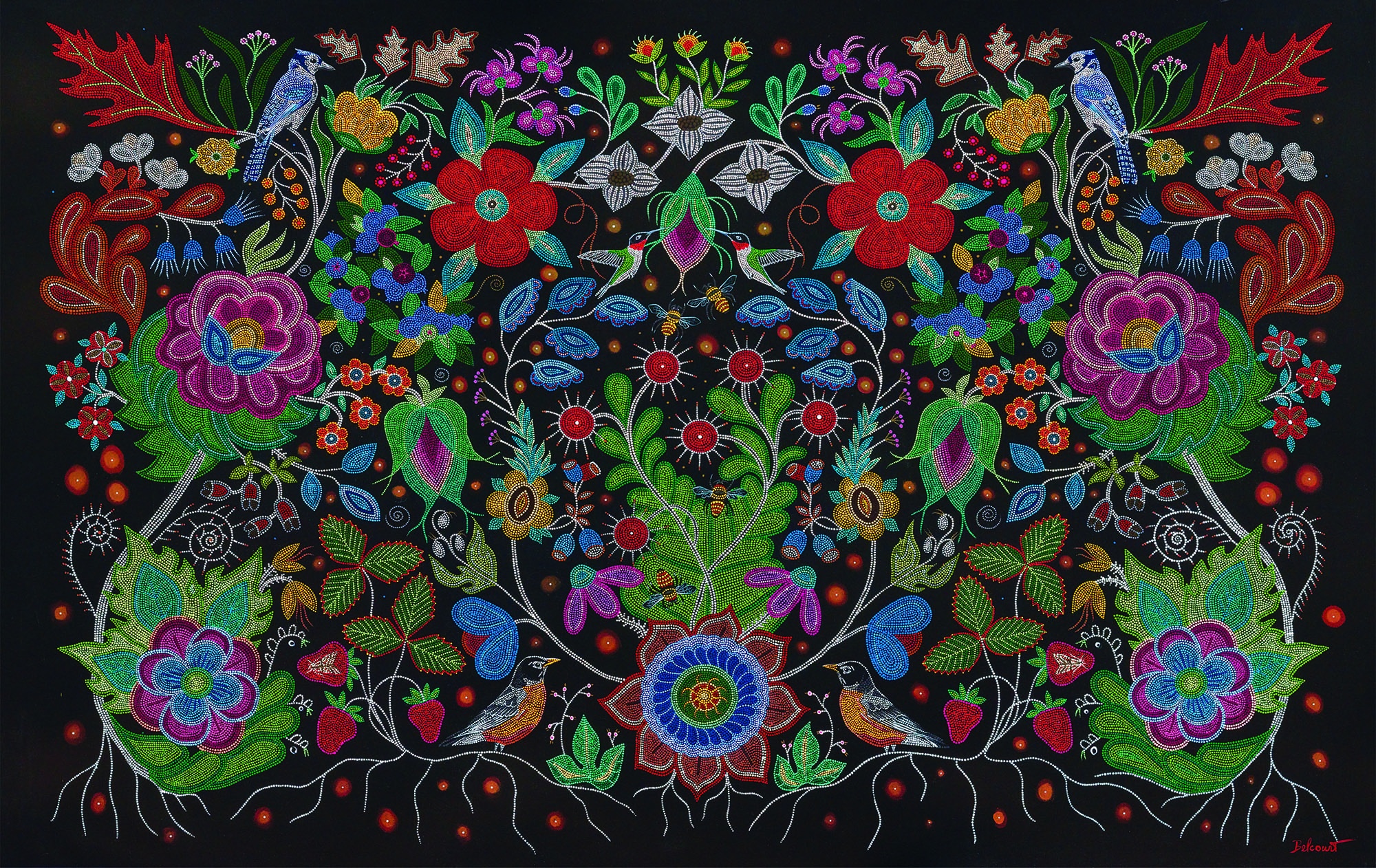 This Painting is a Mirror
special limited edition print on archival paper - available in two sizes
image size: 28 x 18"
framed: 940.00 unframed: 550.00
Larger size:

Pond Lillies
Limited edition print on Archival paper
Image size: 29" x 6"
nicely framed $498.00
Unframed $225.00